Sabina was born at 4:19 on April 19, 1983 in Berkeley, California. She preceded her caring brother, Mick by two years., Her birth was difficult and was a forceps delivery. Her head was severely deformed and even gave her mother a scare. Before she left the hospital, her head had completely healed and reformed, never the worse for wear. She was transformed in her life to the most beautiful young lady. Her first name was an Americanization of my cousin, Sabine, whose birthday happens to be date Sabina was struck. Her middle name comes from a family friend in Hungary. For an American movie that capture my perspective, I direct you to the movie "The Crowd". A bit chillingly parallel.

Sabina had many nicknames. Her father would call her by Punkin, or Punk for short. Many of her friends would call her Beanie, as would her grandparents. Strawberry was her name in Girl Scouts. Her uncle would call her Bean, as would many of her college and high school friends. Sabina would refer to herself as Sabbie girl in some of her correspondence. Her mother would simply call her Sweetie.
Her mother and father loved her dearly, a love that Sabina returned in extra measure. Her parents would take her on outings nearly every weekend, to the many various sites and restaurants of the Bay Area. She probably spent more hours in museums and galleries than any other child. Her first year was spent in the family's first home in San Ramon.
We then moved to Danville in a new home where she met her first of many friends, Erin, a neighbor, She met Libby, her next longest known friend at Dorris-Eaton pre-school in Alamo. Sabina stayed in close contact with both for the rest of her life. Sabina would play on the street and at at Erin's. When Mick was young, Erin, her sister, and Sabina would treat Mick as someone to play with. Libby and Sabina would share many times together at Libby's family pool.
Placeholder for Dorris-Eaton School
Placeholder for piano lessons and recitals.
Placeholder for Sabina as Strawberry in the Girl Scouts
As Sabina grew up, she developed keen academic skills and nearly always performed at the top of her class at Dorris-Eaton where she attended from pre-school to the eighth grade.
Bentley High School, Lafayette, CA, Class of 2001
Sabina had strong artistic skills which included painting and photography, which developed in her years at Bentley High in Lafayette. In high school, she participated in debate and crew (she was coxswain, being the lightweight). She was the leader of the first class of 6 to graduate from Bentley High. She would often pack the whole clase into our large station wagon. She like her brother would always organize some activity, and never rested unless there was something to do.
Placeholder for Sabina while hospitalized at Lucile Packard Children's Hospital for an eating disorder.
One of the classes that most inspired Sabina was the winter, inter semester intensive classes that she took in art and photography.
Mick reminded me of one of Sabina's favorite songs during her high school years and it became her graduation song at Bentley. It was the graduation song for many in the 90s, but it somehow has a special meaning here. It reminds me of the many times Sabina's whole graduating class rode in our familiar Roadmaster station wagon. Mick still plays it, perhaps to remember Sabina. He introduced her to it.

It is "Here's to the Night", by Eve 6 with the lyrics:
--
So denied so I lied are you the now or never kind
In a day and a day love I'm gonna be gone for good again
Are you willing to be had are you cool with just tonight
Here's a toast to all those who hear me all too well

Here's to the nights we felt alive
Here's to the tears you knew you'd cry
Here's to goodbye
Tomorrow's gonna come too soon

Put your name on the line along with place and time
Wanna stay not to go I wanna ditch the logical
Here's a toast to all those who hear me all too well

Here's to the nights we felt alive
Here's to the tears you knew you'd cry
Here's to goodbye
Tomorrow's gonna come too soon

All my time is froze in motion
Can't I stay an hour or two or more
Don't let me let you go
Here's a toast to all those who hear me all too well

Here's to the nights we felt alive
Here's to the tears you knew you'd cry
Here's to goodbye
Tomorrow's gonna come too soon

---
You can find the youtube video of "Here's to the Night" if you click here.
It was the long cultivated love of exploration and curiosity that took her across the world on travel, and ultimately to New York. When it came time for college, she really wanted to go to the University of Chicago, one of the best universities for the academically skilled. Accepted at Chicago, she instead accepted admission to the University of California, Cal, at Berkeley.

Sabina applied to a number of schools, including the University of Chicago, Princeton, U of Virginia, and UC Berkeley. Before she decided on her college, she and I toured a few colleges around the Washington DC area. These included John's Hopkins, Princeton, U of Virginia, and Georgetown. Of those Princeton appealed to her the most because it had housing for all four years on campus. Apparently only the future king of Jordan was excused from this rule. John's Hopkins did not appear to have the best neighbors. At UVa, she was fascinated by the secret societies there since the inception of the school. We took notice of the 7s who placed their name on many a sidewalk. One of her Bentley instructors, Mr Jordan had attended UVa and had lived in the cabins on the campus mall The notion of having to lug you own wood to heat your cabin did not seem to enthrall her. The last stop at Georgetown saw a very traditional school, but lack of campus life seemed a deterrent. The folks there lacked warmth.
I did take her to Chicago to visit the U Chicago, and she stayed over to try out their dorm life. The area around the school felt desperate, and appeared to be crime ridden. Vacant lots seemed to be best that the nearby neighborhoods offered. The school itself seemed isolated, and attracted Sabina with its studiousness. It lacked any sort of undergraduate programs, offering only a core curriculum. It was also very pricey with a $50,000/year price tag.

So it was off to Berkeley where Sabina found herself, and entered the Nutrition science program.
Sabina and the special times with her father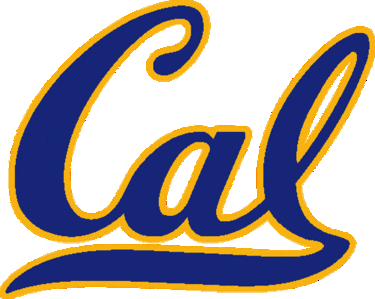 Berkeley, Class of 2005
Her years at Berkeley from summer 2000 to May 2005, were among the best years of her life.

Westminster House (2000-spring 2002)

The first two years she spent at Westminster House in north Berkeley, and roomed with Carol. Among the memorable things at Westminster was Sabina taking a popular test called "How Asian are You?" and scoring 85. This was a great source of amusement to everyone, especially Carol. As with many Asian children, Sabina was studious and very close to her family.
My first recollection of Sabina going to Cal was when she moved into Westminster House in 2000. I remember the room that we got her was kind of a fishbowl. Carol, her roommate moved in before she did and got the bed nearest the bay, and Sabina had the bed on the other side. The room was long and narrow with a long entrance in the center, T shaped, with the beds at the top of the T. I can remember that Westminster did not have regular food service and the girls had to provide their own food. It was piled up at the top of their cabinets. There were little desks at the center with not a whole lot of space. Because the girls had so many shoes, I had to put in a shelf for all the shoes that the ladies had lining the entrance to their room.
In her freshman year, her first semester was at UC Extension since she was admitted for the spring semester. The practice at UC was to have such freshman students take some courses at a building outside the campus near Peoples Park. For this she had to either take a bus or bicycle all the way across campus, since Westminster House was on the quiet North side of campus. The Extension building is an old brick affair that looks like an old church. I think some of her work for math there is still listed on the internet. Her mother and I would meet her every weekend for lunch, and take her over to Safeway up on Shattuck and Vine or to Andronico's up on Solano to pick up food. We had our favorite restaurants one of which was King Tsin and the other was Khana Peena up on Solano. Her mother would pick her up on Thursdays and they would often go to Sol's or one of the many Thai restaurants.

In Sabina's sophomore year Sabina moved to a less expensive room, where she hung her nickname on the door: "Sabbie girl".

Nutrition Science Department at Cal
Sabina studied nutrition science at UC Berkeley, graduating in May 2005. She made many friends while engaged in her studies.

Nancy Hudson, UCB Professor/Mentor:

My best recollections about Sabina were from her last two years at

Berkeley

, the 2003-2004 and 2004-2005 academic year. She blossomed during the summer of 2004 and turned from a girl to a woman that summer. Despite the fact that she was patient-oriented (represented by her work at Children's) Sabina learned the business side of dietetics (working with Joyce)

as well, which enabled her to approach the practice of dietetics with a perspective that, though idealistic, was tempered with a healthy dose of reality.

A

s a senior, Sabina was the Undergraduate Student Dietetic Association's representative to the Bay Area District of the

California Dietetic Association

(BADA). (

http://www.dietitian.org

). Though at first she was intimidated at the thought of interacting with this group of professional leaders, she quickly acclimated and became a participative member of that group. She even wrote monthly articles for the Bayleaf - the BADA newsletter. Her articles were insightful and well-written.

Overall, Sabina had exemplary organizational skills which would serve her well during her internship at

New York Presbyterian Hospital

.. When she left Berkeley, I anticipated that she would grow in self-confidence during the internship year and recommended her with enthusiasm. Sabina was a joy to work with!

---

Placeholder for her during her service at the Berkeley Free Clinic
Placeholder for her during her service at Oakland Children's Hospital
Placeholder for her friends at Mosaic Church in Berkeley
It was during her early years at Cal that she was taught in the Lutheran faith in Danville by Pastor Ledic of Messiah Lutheran Church, and was baptized. Her faith was a powerful source of support and guidance in her studies and development.
Placeholder for AOPi at Cal
Dietetics Intern, NY Presbyterian Hospital, 69th and York, 2006

Sabina left her home in California for her dream of becoming a dietitian and living in Manhattan January 2006. She arrived during a raging snowstorm,. She settled into her dorm room for her first night in the Nurses Annex Dorm at NY Presbyterian on the upper East Side, The room had many defects, not the least of which was the window that would not close. The combination of snow and stuck window resulted in her waking up the next morning with three inches of snow on the foot of her bed.
Placeholder for her jobs at California Pizza Kitchen and Peet's where she earned money to spend in NY.
Placeholder for her trips to Europe
Sabina made many friends in New York.
Sabina left a legacy of healing and encouragement. She mentored a disadvantaged student from the Bronx into following her footsteps, and loved caring for the sick and injured youngsters at Morgan-Stanley Children's Hospital at New York Presbyterian.
Placeholder for friends at NY Presbyterian
Placeholder for other friends in NY
Placeholder for her friends at Apostle's Church in Manhattan
Placeholder for Dad's visit to New York
Sabina's Facebook Entry
This is to preserve Sabina's last contemporaneous writings about herself.
----------------------
Activities: Mentor for Minds Matter, a non profit mentoring program for underprivileged high school students, member of the Dietetic Internship Advisory Board at NY Presbyterian Hospital.
Interests: people watching, driving yachts, recreational shopping, running faster than you, brunch, my guapas, traveling, staying out until the sun rises, eating ridiculously healthy food, jazz clubs, cigars, art
Favorite music: The Shins, Edith Piaf, opera, Jack Johnson, Justin Timberlake, Nek, Miles & Coltrane, the Killers, Sugarland, Keith Urban
Favorite TV shows: Friends, Family Guy, The Office
Favorite Movies: Snatch, Mean Girls, Amelie, Breakfast at Tiffany's
Favorite Book: The Little Prince
Favorite Quotes:
Tired of lying in the sunshine staying home to watch the rain

You are young and life is long and there is time to kill today

And then one day you find ten years have got behind you

No one told you when to run, you missed the starting gun

Dark Side of the Moon
Work Information: Griffiss Faculty Club, Server, I'm not sure what I really do... serve doctors food/alcohol? something like that
Employer: New York -- Presbyterian Hospital, Pediatric Nutrition Support Fellow. Specializing in clinical pediatric nutrition and pediatric nutrition support (aka tube feedings)... I [love, heart symbol] kids
----------------------

Placeholder for Sabina's mentorship of a young girl from the Bronx
------


1ST DATE ENDS IN TRAGEDY

By DAN KADISON


February 28, 2007 -- A young woman critically injured when she was struck by a truck as she crossed a West Side street was out on a first date when the accident happened, her father said yesterday.

Sabina Paradi, 23, who was in intensive care at St. Vincent's Hospital after Sunday's incident, has a fellowship at New York Presbyterian Hospital/Weill Cornell Medical Center and plans to become a nutritionist, said her father, Bodo Paradi.

"We're just hoping for a miracle at this point," said Paradi, who flew in from California to be at her side. He said Sabina had head injuries.

His daughter, who graduated from the University of California at Berkeley in 2005 with a degree in nutritional science, last year started working at New York Presbyterian Hospital as a nutrition fellow, Paradi said.

She was hit at 37th Street by a pickup turning left on Ninth Avenue at 9:20 p.m. Sunday, cops said. The driver was cited for failure to yield right of way, police said.

---

From the site of the accident, she was rushed to St Vincent's hospital in Manhattan. There she was evaluated for severe brain trauma, and moved into surgery. There they removed a large portion of her skull to relieve pressure due to a concussion, an operation called a hemicraniectomy. She was given a small chance of recovery.


We got the call from the NYPD late on Feb 25, 2007. Shelly was totally hysterical and thought that Sabina had died of the injuries from an accident. Later she told me that she had dreamed that Sabina would die in the coming year, earlier in January. Fatefully, this would continue to overlay the coming months.

That began my our family's long trip through hell. My son was at work and unavailable, and frankly I did not know what to expect. A few years earlier, my daughter had found her religion, and Christ through our Missouri Synod Lutheran church, and minister, Pastor Ledic. They had stayed close in spite of my daughter being in college celebrating religion with her college peers at the University of California, Berkeley, where she was a successful student in dietetics and nutrition.

I contacted the airlines and got a ticket for the next plane out of San Francisco for New York. Shelly, was unable to drive. Given the circumstances, I contacted our pastor to see if he could give me a ride to the airport. I wanted to be with him as I departed on my travels. Later I would regret not having the pastor come to visit us in New York. I never felt so lonely as I would be in the next few months.




I arrived in New York the next morning to be at her side. If you want more detail on her hospital stay at St Vincent's which was much less successful than her surgery, visit the Legacy page, and more on her transfer to NY Presbyterian Hospital on the Autonomic Storms page.


If there is one item of advice that I would offer those facing a similar situation, that would be to stay in contact with the press. So many things transpired in the course of Sabina's treatment that would have benefited by exposure to more resources. I was completely ignorant of treatment options, and problems that occurred in the course of recovery.

Placeholder for St Vincent's Hospital stay in NICU

Placeholder for father's encounter with John Ballinger caring for his fiancee, Uma at St Vincent NICU.

Placeholder for St Vincent's removal to ICU isolation

Placeholder for Milstein Hospital at NY Presbyterian

During Sabina's stay at NYP, Sabina's mother was encouraged to examine longer term care facilities at Northeastern Center, a relatively new facility established on the former grounds of an IBM training facility. Her general reaction to what she perceived as warehousing of patients that had little hope of recovery, depressed her greatly.


Placeholder for Helen Hayes Hospital

Placeholder for return to Milstein Hospital for replacement of skull removed at St Vincent's

Placeholder for the funeral

Sabina's body was returned to California for a funeral at Messiah Lutheran Church in Danville. Our thanks to all at Messiah who honored Sabina with their work. For those friends of Sabina unable to attend, there is a video which is available upon request. Her body lays at rest in the Alamo-Lafayette Cemetery in Lafayette, California, visible on Highway 24 as you pass east of Pleasant Hill Road.


Sabina's Legacy in Healthcare and What Can be Done to Honor Sabina (Click Here)

There is much to be learned from Sabina's struggle for life. Going forward, healthcare needs improvement, and Sabina's struggle can be the beginning of needed change.

Sabina had a spiritual strength that shined on everyone that knew her. May the Lord keep her close to Him.